Born 29 June 1927, New York City, New York
Died 16 May 1963, Yonkers, New York
---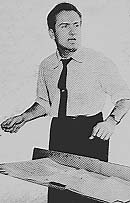 Roger King Mozian was one of the great gringos of Latin music. He played with many of the biggest names, including Perez Prado, Machito, and Tito Puente, and shortly before his death in 1963, recorded his own contribution to that crucial sub-genre, Latin twist.
A lifelong New Yorker, Mozian attended NYU and began playing trumpet with jazz and Latin groups in the late 1940s. He first came to widespread attention when his tune, "Asia Minor," was a hit for Machito. It later became something of a jazz standard, in the same Near Eastern vein as "A Night in Tunisia" and "Caravan." Mozian continued to arrange and write Latin jazz instrumental numbers such as "Midnight in Spanish Harlem" throughout his career.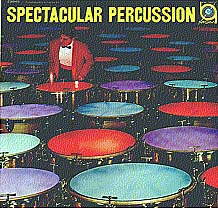 In 1953, Mozian formed his own band, which performed for New York City and Borscht Belt audiences. Although Mozian preferred the Latin style, he was willing to play to the mainstream when necessary, as demonstrated on his Decca LP, "Just Mozian Along."
Mozian's Latin chops served him well when the craze for percussion and stereo showcase albums hit in the late 1950s. He recorded a series of albums for MGM with his "Spectacular" brass and percussion ensembles, featuring an interesting mix of Latin and Near Eastern numbers. He disappeared from the record business for a few years when this fad faded, but resurfaced in 1962 with a terrific melange of charanga and rock 'n' roll, "El Twist!," on Columbia.