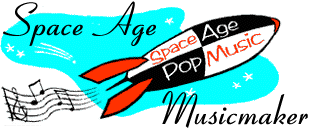 Laurindo Almeida
---
Born 2 Sept 1917, Sao Paulo, Brazil
Died June 1995, Los Angeles, California
---
Almeida was pioneer in bossa nova, introducing the Brazilian sound to the US long before its great success in the early 1960s. Stan Kenton heard him playing in a Rio De Janeiro nightclub and invited Almeida to come to the U.S. in 1947. He played with Kenton's band during the height of its success in the late 1940s, then settled in Los Angeles, working both as a studio musician and an active member of the jazz scene. In 1953, Almeida recorded two LPs with Bud Shank, on alto sax, that anticipated the sound of bossa nova, a blend of Brazilian guitar and American jazz, nearly a decade ahead of its time.
He recorded with Stan Getz, Herbie Mann, and others, and enjoyed some success when bossa nova was at its peak with his own album, "Viva Bossa Nova." Almeida also wrote occasionally for films, scoring Maracaibo and Cry Tough. With Shank, Shelley Manne, and Ray Brown, he formed the L.A. Four, a chamber jazz group that enjoyed steady success from the late 1960s into the early 1980s. He also performed classical music, winning Grammys for the albums ``Spanish Guitars of Laurindo Almeida'' and ``Conversations with the Guitar'' in 1961, for ``Reverie for Spanish Guitars'' and ``Discantus'' in 1962, and for ``Guitar from Ipanema,'' in 1965.
For more information, check out Ronald Purcell's affectionate biography at http://www.csun.edu/~igra/igra/bio/text/almeida.html.
---
Recordings
Brazilliance, Pacific Jazz LP1204
Happy Cha Cha Cha, Capitol T-1263
Viva Bossa Nova!, Capitol ST-1759
Ole! Bossa Nova, Capitol ST-1872
It's a Bossa Nova World, Capitol ST-1946
Broadway Solo Guitar, Capitol ST-2063
Guitar from Ipanema, Capitol ST-2197
Laurindo Almeida's San Fernando Guitars: New Broadway-Hollywood Hits, Capitol ST-2419
A Man and a Woman, Capitol ST-2701
The Look of Love, Capitol ST-2866
Conversations with the Guitar, Capitol ST-8532
Reverie for the Spanish Guitar, Capitol ST-8571
The Guitar of Laurindo Almeida, 5 LP boxed set, Capitol STER-291
Acapulco '22, Tower 5060
Classical Current, Warner Bros. WS-1803
The Best of Everything, Daybreak DR2013
Artistry in Rhythm, Concord Jazz CJ-238
Virtuoso Guitar, Crystal Clear Records CCS 8001
New Directions, Crystal Clear Records CCS 8007
---
Search for Records and CDs
New CDs
Used Records and CDs

<! -- here GEMM code starts>

Search GEMM for old recordings by Laurindo Almeida
---
S p a c e A g e P o p M u s i c
Home · Listener's Guide · The Songs · Who's Who · Liner Notes · Selected Tracks · What's New · Search
© spaceagepop 2015. All rights reserved.