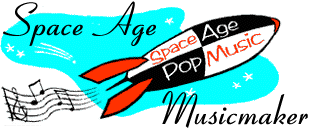 Candido
---
Born Candido Camera, 22 April 1921, Havana, Cuba
---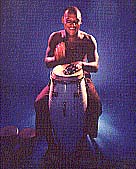 One of the all-time Latin percussionists. Candido began playing with bands in Havana casinos and on Cuban radio in 1940. He moved to the U.S. in 1946, and immediately shot to the top of the jazz scene, spending a year working with the great Charlie Parker. He then joined Dizzy Gillespie and picked up the beat from Chano Pozo, who had inspired such Latin-spiced bebop classics as "Manteca" and "Cubana Be, Cubana Bop." Pianist Billy Taylor hired him into his trio and wrote a series of Latin numbers such as "Capricious" to highlight Candido's work. Able to move easily between jazz and Latin, he was able to make a profitable living as a freelancer for the next 30 years, playing with acts ranging from Stan Kenton and Dizzy Gillespie to Tony Bennett and Eydie Gorme. He put out three albums under his own name on ABC-Paramount in the late 1950s, playing alongside Dick Hyman, and had later albums on Solid State (mid-1960s), Blue Note (1970), and Polydor (1973). He continues to live and work in New York City today.
---
Recordings
Candido, ABC-Paramount ABC-125
Candido, the Volcanic, ABC-Paramount ABC-180
Candido in Indigo, ABC-Paramount ABC-236
(as "Art Blakey Percussion Ensemble") One side on Drum Suite, Columbia LP
Conga Soul, Roulette SR-52078
Beautiful, Blue Note LP
Drum Fever, Polydor LP
Candi's Funk, Salsoul 8530
---
Search for Records and CDs
New CDs
Used Records and CDs


Search GEMM for old recordings by Candido.
---
S p a c e A g e P o p M u s i c
Home · Listener's Guide · The Songs · Who's Who · Liner Notes · Selected Tracks · What's New · Search
© spaceagepop 2015. All rights reserved.