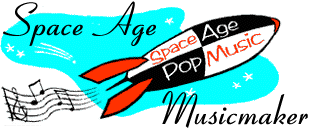 Tito Puente
---
Born Ernesto Antonio Puente Jr., 20 April 1923, New York City, New York
Died 31 May 2000, New York City, New York
---
El Rey de Timbales. Tito Puente more than earned first place among modern Latin jazz musicians, working continuously from 1937 to 2000, recording over 100 albums.
Puente started his professional career as a drummer in Noro Morales' orchestra. He played briefly with Machito's Afro-Cubans before being drafted into the U.S. Navy, where he played in a band led by famed swing band leader, Charlie Barnet. After his discharge, Puente took advantage of the G.I. Bill to study at the Juilliard School of Music, while working with a variety of Latin bands in New York.
Puente quickly became known as a sizzling arranger. Promoter Federico Pagani hired Puente after hearing him jamming with a group of players from Pupi Campo's band, and dubbed them the Picadilly Boys. Puente subsequently moved to Tico Records and changed the group's name to Tito Puente and his Orchestra. Through numerous changes in labels and musicians, Puente has been in front of his group ever since.
Puente's fame skyrocketed when promoter Max Hyman bought the Palladium dance hall and opened it as a nightclub just as the craze for dancing the mambo and cha-cha hit in the early 1950s. He recalled nearly 50 years later,
It was the explosion of dance. Remember, the Palladium was a big dance hall. I've always maintained that without a dance the music cannot be popular. People became aware of a new dance--the Mambo--it was "in" to learn to dance the Mambo no matter what part of society you came from. And so here was a place, the Palladium, where everybody could come to dance or learn the Mambo. Dance studios sent their students to the Palladium, where they could learn and see great dancers-- ballet stars, Broadway stars, expert Mambo dancers--all in one place. And I geared my music to these dancers.
Puente rode the wave on Tico, then switched to RCA for what are considered his best albums, including Top Percussion, Dance Mania, his top-seller, and Mucho Puente. In the early 1960s, he moved from cha-chas and mambos to the new pachanga style and rejoined Tico to record Pachanga Con Puente. His 1962 descarga (Latin jam) album, El Rey Bravo debuted Puente's composition, "Oye Como Va," which later became a huge pop hit for Carlos Santana. "Every time he plays 'Oye Como Va,' I get a nice royalty check," Puente said.

Puente suffered through the boogaloo craze ("Boogaloo meant nothing to me. It stunk.") and carried on into the rise of salsa in the early 1970s. He recorded several albums in collaboration with Celia Cruz, the "Queen of Salsa." In the early 1980s, he moved into more traditional Latin jazz for the Concord label, earning a Grammy award for Tito Puente and His Latin Ensemble on Broadway. Although he was critized for becoming clicheed in his performances and material, Puente rallied again in 1991 to capitalize on the popularity of Oscar Hijuelos' novel, The Mambo Kings Play Songs of Love with the album, The Mambo King: 100th Album. It was actually something like his 112th, but who was counting at this point? Ever a trend-rider, Puente made his prime-time television debut in 1995 on an episode of "The Simpsons."

In 1997 Puente recorded 50 Years of Swing, a compilation of hits that celebrate his fifty years in the Latin music industry, and in 1999, he won his fifth Grammy for Best Latin Performance for his CD, Mambo Birdland. In the late 1990s, he was designated as a "Legend" by the Hispanic Hall of Fame, inducted to the Jazz Hall of Fame, received a star on the Walk of Fame in Hollywood, and received a Smithsonian Lifetime Achievement award. He suffered a heart attack soon after his last public appearance, in April 2000, with the Puerto Rico Symphonic Orchestra at the "Centro de Bellas Artes" in Puerto Rico.

Puente's son, Tito Jr., carries on his tradition with his own act. For more details, check out his website: titopuentejr.freeservers.co m.
---
Recordings
Mamborama, Tico LP-1001
Mambo with Me, Tico LP-1003
Cha Cha Cha for Lovers, Tico LP-1005
Music for Romancing, Tico LP-1009
Dance the Cha Cha Cha, Tico LP-1010
Tito Puente in Percussion, LP-1011
Mambos by Puente, Palladium PLP 121
Let's Cha Cha with Puente, RCA Victor LPM-1392
Mucho Puente, RCA Victor LSP-1479
Top Percussion, RCA Victor LSP-1617
Dancing Under Latin Skies, RCA Victor LSP-1874
Mucho Cha-Cha, RCA Victor LSP-2113
Cha-Cha at Grossinger's, RCA Victor LSP-2187
Tito Puente and Friend, Tropical TRLP-5138
(with Woody Herman) Herman's Heat and Puente's Beat, Everest SDBR-1010
Bossa Nova by Puente, Roulette 25193
Lady Goes Latin, Roulette 25726
---
Search for Records and CDs
New CDs
Used Records and CDs


Search GEMM for old recordings by Tito Puente.
---
S p a c e A g e P o p M u s i c
Home · Listener's Guide · The Songs · Who's Who · Liner Notes · Selected Tracks · What's New · Search
© spaceagepop 2015. All rights reserved.