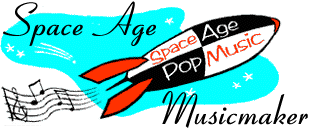 Roland Shaw
---
---
Roland Shaw was London (the UK branch of Decca) Records' leading house arranger during its Phase 4 years. He worked with London mainstays Ted Heath and Frank Chacksfield, updating old standards and adapting current hits like "Honky Tonk Women." Under his own name, Shaw released several albums of music from James Bond and other spy movies and television series. Unlike many who milked the popularity of these tunes for an easy buck, Shaw actually improved upon the originals, if only subtly. His arrangement of Jerry Goldsmith's theme from "In Like Flint," for example, adds a persistent rhythm line tapped out on alto cowbells that drives the number to a higher level of intensity. Cut for cut, his Music for Secret Agents is probably the best single compilation of spy music around.
---
Recordings
Themes from James Bond Thrillers, London LL 3412
More Bond Themes, London LL 3445
Mexico, London Phase Four SP 44030
Westward Ho, London Phase Four SP 44045
Music for Secret Agents, London Phase Four
---
Search for Records and CDs
New CDs
Used Records and CDs


Search GEMM for old recordings by Roland Shaw.
---
S p a c e A g e P o p M u s i c
Home · Listener's Guide · The Songs · Who's Who · Liner Notes · Selected Tracks · What's New · Search
© spaceagepop 2015. All rights reserved.