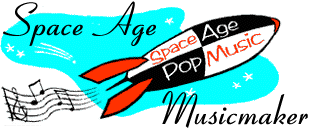 Percy Faith
---
Born 7 April 1908, Toronto, Canada
Died 9 February 1976, Encino, California
---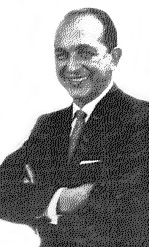 One of the founding fathers of easy listening, but not always the purveyor of pablum he's made out to be. Faith was a child prodigy on the piano, but his hopes for a career as a concert pianist ended when he injured his hands in a fire when he was 18. He switched to arranging and conducting, working in hotel and theater orchestras in Toronto and eventually landing his own radio show on CBC in 1938.
In 1940, Faith moved to Chicago and became a naturalized citizen a few years later. He moved to New York City and worked in radio for a while until he joined the A&R staff of Decca. By 1950, he was working for Mitch Miller at Columbia, who found Faith's rich but not overbearing string work perfect for the sound he was trying to cultivate. Faith began recording instrumentals under his own name in 1951 and soon had a #1 hit with his adaptation of a popular Brazilian song, "Delicado." Faith had three #1 hits: "Delicado" in 1952; "Theme from 'Moulin Rouge'" in 1953, and "Theme from 'A Summer Place'" in 1960.
Between 1951 and 1976, Faith recorded something like 85 albums for Columbia. Faith's strings and Ray Conniff's choral band gave Columbia a one-two punch that dominated easy listening sales for nearly three decades and now fills the shelves of thrift stores around the country. Conniff and Faith also served as the foundation for the Columbia Record Club, the mail-order outlet that was middle America's primary source of albums. Like Conniff, Faith's worst sin may have been that of being too good a craftsman. He worked strings, woodwinds, and brass together so seamlessly that the result often achieves a surface of schmaltz that belies the fine work underneath. And with that many albums, there is a certain amount of crap to be expected.
When Faith appreciated his material, though, he put out his best effort--his albums of Mexican and Cuban music ("Viva!," "Malaguena") are good examples. There is nothing demure about these recordings: Faith puts splashy trumpets and powerful trombones right up front, and fills every corner of the room with sounds. Whether you like exotica or easy listening or not, these are excellent records.
Faith also wrote several film scores, including the Oscar-nominated "Love Me or Leave Me," "Tammy Tell Me True," and "The Oscar." He was a popular arranger with Columbia's stable of singers, and backed most of them more than once: Tony Bennett, Doris Day, and Johnny Mathis all considered him among their favorite accompanists.
---
Recordings
Continental Music, Columbia CL 525
Romantic Music, Columbia CL 526
Music from "Kismet," Columbia CL 550
Music Until Midnight, Columbia CL 551
"House of Flowers" Music, Columbia CL 640
Amour, Amor, Amore, Columbia CL 643
Delicado, Columbia CL 681
Music for Her, Columbia CL 705
Swing Low in Hi-Fi, Columbia CL 796
Passport to Romance, Columbia CL 880
Adventure in the Sun, Columbia CL 1010
Viva!, Columbia CL 1075
Malaguena, Columbia CL 1267 (mono)/CS 8081 (stereo)
Music from South Pacific, Columbia CL 1105
Bouquet, Columbia CL 1322
Tara's Theme from "Gone with the Wind," Columbia CS 8427
Mucho Gusto! More Music of Mexico, Columbia CS 8439
Carefree, Columbia CS 8360
The Music of Brazil, Columbia CS 8622
Themes for Young Lovers, Columbia CS 8823
Shangri La, Columbia CS 8824
Great Folk Themes, Columbia CS 8908
More Themes for Young Lovers, Columbia CS 8967
Music from "The Love Goddess," Columbia CS 9009
Latin Themes for Young Lovers, Columbia CS 9079
Broadway Bouquet, Columbia CS 9156
Themes for the In Crowd, Columbia CS 9241
Bim! Bam!! Boom!!!, Columbia CS 9329
Plays the Academy Award Winners, Columbia CS 9450
Today's Themes for Young Lovers, Columbia CS 9504
Beatles Album, Columbia CS 30097
Entertainer, Columbia CS 33006
The Percy Faith Treasury, Columbia House P6S 5554
... and many, many more ...
---
Search for Records and CDs
New CDs
Used Records and CDs


Search GEMM for old recordings by Percy Faith.
---
S p a c e A g e P o p M u s i c
Home · Listener's Guide · The Songs · Who's Who · Liner Notes · Selected Tracks · What's New · Search
© spaceagepop 2015. All rights reserved.