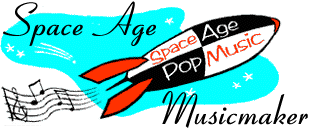 Marty Gold
---
Born 26 December 1915, New York City, New York
Died 14 January 2011, California
---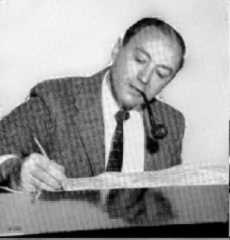 Marty Gold worked as a pianist with several sweet bands in the 1930s, but his first brush with fame came as a member of a comic band known as the Korn Kobblers. Gold played with and did the arrangements for the Kobblers, which brought his work to the attention of Guy Lombardo and other bandleaders. Preferring the sanity of the studio to nightly antics on stage, he returned to New York and settled down as a freelance arranger and composer.
He began recording under his own name in the early 1950s, mainly for Decca, but then switched to RCA and its affiliates Vik and X. He arranged and played on a number of the Three Suns' mid-50s albums. Gold composed as well, co-authoring "Tell Me Why," a #2 hit for the Four Aces.
Gold was one of the workhorses of RCA Victor's arranging staff through most of the 1950s and 1960s. He worked on hundreds of albums, backing acts ranging from the Rafael Hernandez to Peter Nero. A versatile stylist, he supplied whatever the setting called for: syrupy strings for a singer, rocking walls of sound for Top Ten covers, hale and hearty vocal choruses for his Kapp albums of college songs.
In some ways, he was like the East Coast version of Billy May. He worked fast, covered a wide territory, and never put himself "above" his material. So, like May, you can find his contributions showing up on kids' records, too, and more than a few of them. He provided the background music for dramatizations of Dr Seuss' books and, in the late 1960s and 1970s, recorded numerous albums for the Peter Pan label. Some of these featured a cloying chorus of kids singing covers of such pop hits as "These Boots are Made for Walking."
But his best work can be heard on hi fi and stereo showcase albums he recorded for RCA and its subsidiary, Vik. On these Gold's style is to use every bit of the orchestra, including the kitchen sink. A typical arrangement will have at least five different major instrument types playing part of the melody in as little as eight bars. These albums aren't quite as wild as Esquivel's, but they're worth looking for if you like music with a big zing, zang, zoom in it.
---
Favorite Songs of College Days, Kapp KL-1102-S
By The Waters of the Minnetonka, Kapp KL-1125-S
Wired For Sound, Vik LX-1054
Organized For Hi-Fi, Vik LX-1069
Sticks And Strings In Hi-Fi, Vik LX-1082
Higher Than Fi, Vik LX-1097
Sticks and Bones, Vik LX-1126
Hi Fi Fo Fum, Vik LX-1133
24 Pieces Of Gold, RCA Victor VPS 6012
Sticks and Bones, RCA Victor LSP-2070
Swingin' West, RCA Victor LSP-2163
Skin Tight, RCA Victor LSP-2230
It's Magic, RCA Victor LSA-2290
Stereo Action Goes Hollywood, RCA Victor LSA-2381
Music of Rodgers and Hart, RCA Victor LSP-2535
Soundpower! Music to the Limits of Audibility, RCA Victor LSP-2620
Sounds Unlimited 1963, RCA Victor LSP-2714
For Sound's Sake!, RCA Victor LSP-2787
Suddenly It's Springtime, RCA Victor LSP-2882
In a Young Mood, RCA Victor LSP-2942
Something Special for Movie Lovers, RCA Victor LSP-3342
Classic Bossa Nova, RCA Victor LSP-3456
Tribute to Hank Williams, RCA Victor LSP-3516
Soundaroundus, RCA Victor LSP-3599
Broadway Soundaroundus, RCA Victor LSP-3689
Moog Goes the Beatles, Avco LP
Background music on Dr. Seuss Presents, "If I Ran the Zoo," RCA Camden CAS-1078
Themes From The Movies, Peter Pan 8201
---
Search for Records and CDs
New CDs
Used Records and CDs


Search GEMM for old recordings by Marty Gold.
---
S p a c e A g e P o p M u s i c
Home · Listener's Guide · The Songs · Who's Who · Liner Notes · Selected Tracks · What's New · Search
© spaceagepop 2015. All rights reserved.