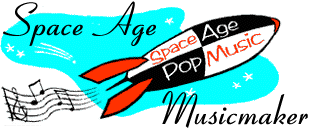 Buddy Morrow
---
Born Muni "Moe" Zudekoff, 8 February 1919, New Haven, Connecticut
---
The "Night Train" man--or, more accurately, the white "Night Train" man. Morrow studied at Julliard in the early 1930s, then played with a number of big bands, including Paul Whiteman, Artie Shaw, and Tommy Dorsey. After serving in the Army during the war, he played with Jimmy Dorsey, then formed his own band, which quickly folded. He spent the next few years working in studio ensembles on radio and movie soundtracks. His second attempt at forming a band, in 1951, was considerably more successful. Morrow was able to keep a steady flow of engagements at a time when many other big bands were folding. He also won a recording contract with Mercury that produced a Top 10 hit in early 1952 with "Night Train," a cover of a popular R&B hit by Jimmy Forrest. He switched labels to RCA in 1957, and participated in a few genre-stretching experiments, including a collaboration with Tito Puente's band and a guitar album. He folded the band around 1960, and returned to studio work, this time in television. He worked with Skitch Henderson and Doc Severinsen on the "Tonight Show" band, then in the early 1970s, formed a jazz quartet that played in Vegas and the LA area.
---
Recordings
Shall We Dance?, Mercury MG-20062
Golden Trombone, Mercury MG-20221
Salute to the Fabulous Dorseys, Mercury MG-20204
Tribute to Tommy Dorsey, Mercury MG-20290
Night Train, Mercury MG-20396
Night Train Goes Hollywood, Mercury MG-20702
Music for Dancing Feet, Mercury Wing MGW 12006
Dance Date, Wing MGW 12102
Let's Have a Dance Party!, Camden CAL-381
Dancing Tonight to Morrow, RCA Victor LSP-1925
Big Band Guitar, RCA Victor LSP-2018
Impact, RCA Victor LSP-2042
Double Impact!, RCA Victor LSP-2180
Poe for Moderns, RCA Victor LSP-2208
Big Band Beatlemania, Epic BN 26095
The New International Dance Craze: The Bostella!, Epic BN 26148
New Blues Scene, United Artists UAS 6639
Buddy Morrow and His Orchestra 1963-1964, Hindsight 154
---
Search for Records and CDs
New CDs
Used Records and CDs


Search GEMM for old recordings by Buddy Morrow.
---
S p a c e A g e P o p M u s i c
Home · Listener's Guide · The Songs · Who's Who · Liner Notes · Selected Tracks · What's New · Search
© spaceagepop 2015. All rights reserved.