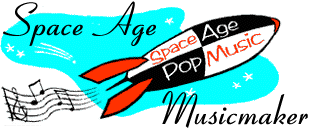 Nelson Riddle
---
Born 1 June 1921, Oradell, New Jersey
Died 6 Oct 1985, Los Angeles, California
---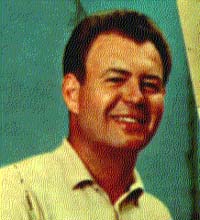 Nelson Riddle was one of the most admired and versatile arranger/composers of the post-war era, with major radio, television, film, and recording successes to his credit. Inspired by his father's amateur band, he learned piano and trombone and joined Charlie Spivak's orchestra after graduating from high school. Over the next few years, he moved on to work with Bob Crosby and Tommy Dorsey's bands, first as a musician and then doubling as an occasional arranger. After serving in the Army during World War II, he hired on with NBC Radio as a staff arranger.
In 1949, Les Baxter hired him to write some arrangements for a Nat King Cole album. Although Riddle wrote them, Baxter took credit for the highly successful arrangements of "Too Young" and "Mona Lisa"--even Baxter's obituaries attribute them to him. Cole hired Riddle as his lead arranger, and they worked together on over 15 Capitol LPs over the next 10 years. In the early 1950s, Capitol also signed Riddle as an independent artist.
Riddle was known as one of the best arranger for singers, and backed many of Capitol's vocalists, including Margaret Whiting, Dean Martin, Peggy Lee, and Frank Sinatra on his swinging albums ("Songs for Swingin' Lovers," "A Swingin' Affair," "Sinatra's Swing' Session") and others. Sinatra said, "Nelson had a fresh approach to orchestration and I made myself fit into what he was doing." Many consider these albums each man's best work. Riddle's own recordings from this period aimed for the same audience as Jackie Gleason, and other "mood music" artists, with titles like "Love Tide," "Sea of Dreams," and "Hey, Let Yourself Go."
His biggest hits, though, were lighter pieces. Riddle had a knack for making his point through understatement that eluded Gleason. The first, "Lisbon Antigua," was brought to his attention by the sister of Nat "King" Cole's manager, and came out at the height of the wave of European covers. His recordings never quite brought Riddle the success he was looking for, though. His earnings as an arranger paled compared to Henry Mancini's royalties from originals like "Moon River" and "Days of Wine and Roses," and Riddle felt something of a rivalry with Mancini throughout their careers.
Riddle also wrote for a number of television shows, including "The Untouchables," and his theme for the series, "Route 66," was released as a single and made it into the Top 40 in 1962. He also scored a number of films, including the Rat Pack classics "Ocean's Eleven" and "Robin and the Seven Hoods," as well as "Harlow," "Red Line 7000," "The Maltese Bippy," "Lolita," "Batman," "A Rage to Live," and "El Dorado." Although Neal Hefti wrote the hit theme for "Batman," Riddle wrote the "zow"-ey arrangements for the actual episodes.
He served as musical director of "The Smothers Brothers Comedy Hour" and later, "The Julie Andrews Show." He retired in the mid-1970s, but came back when asked to arrange some songs for an album of torch songs Linda Ronstadt was recorded. Riddle commented that he didn't do songs, he did albums, and Ronstadt's producer hired him for the whole album. Riddle's lush arrangements on Ronstadt's "What's New," "Lush Life," and "For Sentimental Reasons" gave the recordings a tremendous boost and helped reintroduce the style that Harry Connick, Jr. and others subsequently imitated to great success. Riddle also arranged and conducted for the inauguration balls for John Kennedy and Ronald Reagan.
Find out more at the Nelson Riddle website: www.nelsonriddle.org.
---
Recordings
The Music from Oklahoma, Capitol T-596
Tender Touch, Capitol T-753
Hey, Let Yourself Go, Capitol T-814
C'mon Get Happy, Capitol T-893
Sea of Dreams, Capitol T-915
The Joy of Living, Capitol T-1148
Sing a Song with Riddle, Capitol TAO-1259
Can-Can, Capitol ST-1365
Dance To The Music from Tenderloin, Capitol T1536
Love Tide, Capitol T-1571
Magic Moments from "The Gay Life," Capitol T-1670
Route 66 Theme and Other Great TV Themes, Capitol T-1771
Love is a Game of Poker, Capitol T-1817
More Hit TV Themes, Capitol T-1869
British Columbia Suite, Capilano Records
White on White, Shangri-La, Charade & Other Hits of 1964, Reprise RS-6120
Interprets Great Music/Great Films/Great Sounds, Reprise RS-6138
Nat: An Orchestral Portrait of Nat King Cole, Reprise RS-6162
Music for Wives and Lovers, Solid State MAS 91-86
The Bright & the Beautiful, Liberty LST-7508
The Riddle of Today, Liberty LST-7532
The Contemporary Sound of Nelson Riddle, United Artists UAS 6670
For Swinging Lovers, United Artists UAS 6691
Let's Face the Music and Dance, Pickwick 3036
With 101 Strings, Bridge Over Troubled Water, Alshire S-5203
Avon Wishes You a Happy Holiday, Avon AV10170
Vive Legrand!, Daybreak DR 2015
Communication, MPS Stereo MB20888
Changing Colors, MPS Stereo MB20924
Relax with Nelson Riddle, World Record Club TP 199

Soundtrack albums

Lil' Abner, Columbia OL 5460
Harlow, Warner Brothers WS 1599
Pal Joey, Capitol W-912
Can Can, Capitol ST1365
Lolita, MGM SE-4050
Robin and the Seven Hoods, Reprise FS-2021
Come Blow Your Horn, Reprise R-6071
Paris When It Sizzles, Reprise R-6113
The Rogues, RCA Victor LPM-2976
El Dorado, Epic FLM 13114
A Rage to Live, United Artists UAS 5130
Batman, 20th Century TFS 4180
What A Way To Go!, 20th Century Fox TFM-3143
Paint Your Wagon, Paramount SPFL257
On a Clear Day You Can See Forever, Columbia CS30086
The Great Gatsby, Paramount PAS23001
---
Search for Records and CDs
New CDs
Used Records and CDs


Search GEMM for old recordings by Nelson Riddle.
---
S p a c e A g e P o p M u s i c
Home · Listener's Guide · The Songs · Who's Who · Liner Notes · Selected Tracks · What's New · Search
© spaceagepop 2015. All rights reserved.