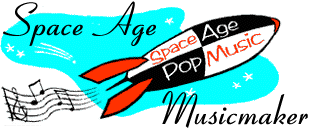 Ray Martin
---
Born 11 October 1918, Vienna, Austria
Died 7 February 1988, Johannesburg, South Africa
---
Martin studied violin and composition at the State Academy of Music and Fine Arts in Vienna, then moved to England in 1937 and joined the Carroll Levis Discoveries vaudeville show as a solo violin act. After appearing on a few BBC radio shows, he enlisted in the British Army and, fluent in French, German, and English, was recruited for Army Intelligence. Eventually, though, his musical talents earned him a spot as a composer and arranger with the Royal Air Force Central Band and, after the war, with the British Forces Network in Hamburg, Germany. Leading an orchestra culled from the Hamburg Philharmonic, he began broadcasting a show called Melody from the Sky. This show was then added to the BBC's schedule and ran for over 500 broadcasts.
In 1949, he began working for Columbia Records in the U.K., and recorded under his own name and backing English singers, including Julie Andrews on some of her earliest recordings. He also wrote profusely, by the mid-1950s claiming over 1200 compositions to his credit, many of them under pseudonyms such as Tony Simmonds and Lester Powell. He wrote the music for several British films in the mid-1950s, including Blonde Sinner, starring Britain's answer to Jayne Mansfield, Diana Dors, and It's Great to be Young, and provided arrangements for British orchestra leaders such as Stanley Black, Mantovani, and Geraldo. He also recorded several albums for Capitol, leading a group called the Piccadilly Strings.
In 1957, he emigrated to the U.S.. He composed, arranged, and conducted on recordings for Imperial, but he's best remembered for his albums for RCA. Martin's Dynamica is one of the highlights of RCA's Stereo Action series. He also contributed to the "Living" series as the arranger for the Living Brass albums, which are the best of any by the many Tijuana Brass-inspired groups--by a country mile. Their Mancini tribute album features the wildest version of "Peter Gunn"--and it's a vocal! His boldest musical adventure, The Sound of Sight, subtitled "Music for an Experiment in Imgaination", uses a blend of music and stereotypical sound effects to create comic soundscapes with such titles as "Westorama" and "Egyptian Epic".
In the late 1960s, he returned to his roots with at least one album of Viennese music for Monument. Martin returned to the U.K. in 1972, then moved to South Africa in 1980.
---
Recordings
With the Piccadilly Strings


Rainy Night in London, Capitol T 10017
My London, Capitol T 10056
International Vibrations, Capitol T 10066
High Barbaree: 12 Famous Sea Shanties, Capitol T 10067
Global Hop, Capitol T 10101

Pop Concert, Columbia CL-529 (1953)
Olives, Almonds and Raisins, Columbia (UK) 33SX 1066
Million Dollar Memories, Columbia (UK) SCX 3255
Witchcraft, Jubilee JGM 1055
Dancing After Dark, Strand 1037
The Love of My Life, Imperial LP-9083
Boots and Saddle, Imperial LP-9085
Martin Goes Latin, Imperial LP-9087
Pop Goes the Swingin' Marchin' Band, RCA Victor LSP-1771
The Rockin' Strings of Ray Martin, RCA Victor LPM-2130
Dynamica, RCA Stereo Action LSA-2287
Excitement, Incorporated, RCA Stereo Action LSA-2242
Goldfinger and Other James Bond Thrillers, RCA Camden CAS-913
Going for Baroque, RCA Camden CAS-976
"Thunderball" and Other Thriller Music, RCA Camden CAS-927
Comic Strip Favorites, RCA Camden CAS-2102
Up--Up and Away, RCA Camden CAS-2181
The Sound of Sight, London Phase 4 SP 44040
The New Rocking Sound, Rediffusion 01-123
Favourite TV Themes, Decca (UK) SPA 333
Welcome Home, Rediffusion Gold Star 15-18
Memories are Made of Music, Decca PFS 4275

Living Brass albums

"A Taste of Honey" and Other Favorites, RCA Camden CAS-949
"What Now My Love" and Other Favorites, RCA Camden CAS-996
reissued asThe Tijuana Sound of the Living Brass, RCA Camden CDS-1065
In a Little Spanish Town, RCA Camden CAS-2114
That's Life, RCA Camden CAS-2143
Plays a Henry Mancini Tribute, RCA Camden CAS-2162
Mexico Lindo, RCA Camden CAS-2197
The Graduate and other Simon & Garfunkel Hits, RCA Camden CAS-2323
Plays Songs By Tom Jones, RCA Camden CAS-2346

---

Search for Records and CDs

New CDs

Used Records and CDs


Search GEMM for old recordings by Ray Martin.

---

S p a c e A g e P o p M u s i c
Home · Listener's Guide · The Songs · Who's Who · Liner Notes · Selected Tracks · What's New · Search

© spaceagepop 2015. All rights reserved.