Born Frank Piro 2 Mar 1921, New York City, New York
Died 5 February 1989, New York City
---
Killer Joe Piro earns a place in the Space Age Pop annals alongside that of Sandy Warner and Dolores Erickson, the lady underneath all that foam on the cover of Herb Alpert's "Whipped Cream and Other Delights": the cover celebrities, if you will. Killer Joe shows up on at least a half-dozen Space Age Pop albums, usually photographed in a series of gyrations that equate to the steps of the latest dance: the twist, the bossa nova, the pachanga, or the justly forgotten mule. It's hard to forget these pictures once you've seen them. Although he's a head shorter than the babe dancing with him, it's obvious that his enthusiasm--no, fervor--for the dance more than compensates for the height disadvantage. And there's some short blurb to inform us that Killer Joe is a world-famous New York City dance instructor who's taught everyone from Carol Channing to the Dalai Lama how to do the monkey (mule/mambo/mashed potato/etc.).
Killer Joe got hooked on dance by frequenting the Savoy Ballroom in Harlem in his late teens. He won his moniker at the dance contests that were a big feature of the New York City scene in the 1940s. A fanatical dancer, he would go at an incredible pace for hours, burning out partner after partner. While serving with the US Navy in World War Two, he won a National Jitterbug contest held at the 1942 Harvest Moon Ball, and earned a transfer to Broadway's equivalent of the Hollywood Canteen, where he strutted his stuff with Kathryn Cornell and other stage stars.
After the war, he moved on to serve as master of ceremonies at the Palladium ballroom, into which thousands of dancers would pack each night. Killer Joe would offer mass lessons in whatever step was the rage, and take on all comers willing to challenge his status as the undisputed master. He can be seen doing the mambo to the music of Tito Rodriguez on the 1950 Universal short subject, "Mambo Madness."
For thirty years, Killer Joe was the go-to guy whenever someone thought up a new dance step. He opened his own studio at a suitably classy address on West 55th Street in Manhattan, where good chunks of the Blue Book came to learn the cha-cha/ bostella/twist/etc. prior to embarassing themselves at the next big wedding, charity dance, or coming-out party. He had a knack for teaching the heavy-footed, or at least for enough publicity to get a reputation for it, because he attracted a steady stream of celebrities to his tutorials. Almost any of his credits includes names like the Duke and Duchess of Windsor, President Johnson's daughter, Lucy, Eva Gabor, Dame Margot Fonteyn, Happy Rockefeller, and the Aga Khan among his students.
His fame somehow spread far enough to inspire a Filipino guitar band, the Rocky Fellers, to record a tribute tune, "Killer Joe," for Scepter Records in 1963. The record earned the band, which was enjoying a brief burst of success in the US, a spot on the Top 40 pop charts for a few weeks, even though it's a fairly blatant rip-off of the Mikey and Sylvia hit, "Love is Strange."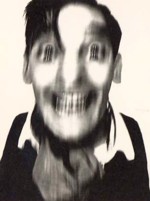 At the time, American imitations of discotheques--clubs where the patrons danced to records spun by a disk jockey instead of a live band--were starting to catch on, and with these clubs, the demand for new dance steps skyrocketed. Record labels feverishly rushed out whole albums of music to monkey or limbo by, or else mimicked the discotheque effect by assembling compilations of everything from the foxtrot to the boogaloo.
This was Killer Joe's heyday. He earned a regular spot on the television series, "That Was the Week That Was," where he taught singer Nancy Ames to perform the watusi/frug/jerk/etc. He was invited to shake his moneymaker for the cover of discotheque albums from Enoch Light and others. Famed photographer Richard Avedon took one of his better-known pictures of Killer Joe (apparently in mid-jerk). And otherwise serious R&B and jazz label Atlantic repackaged a bunch of hits by Ray Charles, the Clovers, and other mainstays of its R&B back catalog, slapped a bunch of pictures of Killer Joe on the front, and released it as a discotheque album.
Things got crazy enough that some ad agency convinced Smirnoff Vodka to commission an original dance from him to go along with a whole campaign for a new drink (vodka with a 7-Up mixer) called the mule, and to release an album of music by Skitch Henderson that included a track with the same name. The track didn't include calls to help people dance the mule, which appears to be a matter of sticking your hands alongside your head like a mule's ears and jerking your knees up spastically. Instead, the singers tell you how to fix yourself the drink. Well, at least they got that part right.
Killer Joe drops off the Space Age Pop scope in 1966, after earning the somewhat curious credit of choreographer for the Rankin-Bass puppet musical, "Mad Monster Party," (which featured music by Maury Laws. With Woodstock came a dark period during which people got the strange notion that they could just wriggle their limbs freely without prior professional instruction. And after that, no one seemed to need Killer Joe's presence to sell disco records. He died in 1989, leaving a wife, daughter, step son, and spot on the Friar's Club wall of fame behind him.
---
Killer Joe appears on these recordings
Enoch Light, Discotheque!, Command RS 873SD
Skitch Henderson, The Mule, Mainstream SPX
Joe Sherman, Viva La Pachanga, Kapp KL-1241
Killer Joe's International Discotheque, Atlantic SD-8108
---
Search for Records and CDs
New CDs from Amazon.com

Used Records and CDs from GEMM.com


Search GEMM for old recordings by Killer Joe Piro.
---
S p a c e A g e P o p M u s i c
Home · Listener's Guide · The Songs · Who's Who · Liner Notes · Selected Tracks · What's New · Search
© spaceagepop 2015. All rights reserved.