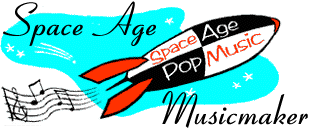 Plas Johnson
---
Born 21 July 1931, Donaldsonville, Louisiana
---
Plas Johnson played some of the most familiar saxophone notes of the twentieth century: the slinking intro to Henry Mancini's "Pink Panther Theme." First through the film, then through the airwaves, and now through decades of reruns of the Pink Panther cartoons, Plas Johnson's playing has seeped into the grey matter of millions, without one in ten thousand knowing his name.
Johnson and his brother Ray, who played piano, began recording as the Johnson Brothers Combo in the late 1940s for a small New Orleans label, Regal. Plas then joined R&B crooner Charles Brown's band in 1951 and toured until he was drafted into the Army. After leaving the service in 1954, he moved to Los Angeles, where he enrolled and studied at the Westlake School of Music. But he also took on various session recording jobs, and within a year, dumped school in favor of becoming a full-time musician.
One of his early supporters was Maxwell Davis, who hired Johnson to take over his own parts so that he could concentrate on arranging, conducting, and producing sessions for the Modern/RPM record label. Johnson's versatility and expert sight reading made him a valuable asset, and he can be heard on dozens of R&B recordings made in Los Angeles in the late 1950s, including ones by Don and Dewey, Larry Williams, the Cadets, Richard Berry, and many others. Perhaps his first noteworthy solo was the short piccolo figure that stands for the eponymous bird's call on Bobby Day's hit, "Rockin' Robin."
One of the biggest names in L.A. R&B, Johnny Otis, hired Johnson to play on his first sessions for Capitol Records (which were Capitol's first venture into the R&B/rock-n-roll market), and Capitol A&R executive Dave Cavanaugh signed Johnson to a contract. Cavanaugh not only quickly recorded and released another R&B/rock album with Johnson as lead, but used him on numerous other albums, including one credited to "Big Dave Cavanaugh" for Capitol's series of Arthur Murray dance records. Johnson was a favorite of another Capitol star, Les Baxter, who wrote solos specially for him on African Jazz and Tamboo!. He also provided many of the smoky sax fills that became such a standard part of the orchestral accompaniments for vocalists in those days, recording with Nat "King" Cole, Peggy Lee, and Frank Sinatra.
"My solos always seemed to bring the record up another notch," Johnson later recalled. "I could do that in eight bars, I could do that in twelve bars, and I was used to maybe do fills behind the vocalist after that." Other Hollywood composers like Mancini who were heavily influenced by jazz and R&B appreciated Johnson's work, and he was one of the very few session musicians to be credited by name, at least on occasion. But he had to use a nom du disque, Johnny Beecher, when he recorded Sax Fifth Avenue for the minor label Charter in 1962--just months before "The Pink Panther" hit the scene.
Johnson's reputation made him a first-call player for almost twenty years. He maintained a hectic pace, usually averaging two sessions a day, playing everything from movie soundtracks to rock-n-roll singles. He was one of the crew of studio aces Brian Wilson used on most of the great Beach Boy records, and Ernie Freeman included Johnson on the many rock-oriented sessions he arranged. Neal Hefti used Johnson and trumpeter Harry "Sweets" Edison on his wonderful theme to the television series, The Odd Couple. Johnson's sax was an integral part of a number of rock groups that existed in name only, such as B. Bumble and the Stingers and the Mar-Ketts. Ironically, Johnson's busy schedule meant that he played on only the first few "Pink Panther" cartoons.
In 1970, Johnson joined the studio band for "The Merv Griffin Show." Led by Mort Lindsay, with Jack Sheldon as musical director, the band was a haven for some of the best jazz players on the West Coast, including Ray Brown, Herb Ellis, Jake Hanna, and Kai Winding. He also played with some of the bands trying to keep the jazz torch burning in the 1970s and 1980s, such as Frankie Capp and Nat Pierce's Capp-Pierce Juggernaut big band. In 1995, he was the featured soloist for a memorable concert of Les Baxter's music organized by Joey Altruda. Johnson continues to record and perform, and has been featured at events like the 2003 Vail Jazz Festival.
---
Recordings
Plas Johnson, Tampa TP-18 (1956)
Bop Me Daddy, Tampa TP-24 (1956)
This Must Be the Plas, Capitol ST-1281 (1959)
Mood for the Blues, Capitol ST-1503 (1959)
Rockin' with the Plas, Capitol (FR) 2 C 068-86529 M
Blue Martini, Ava LP AS-24 (1964)
The Blues, Concord CJ-15 (1975)
Positively, Concord CJ-24 (1975)
L.A. '55, Carell CM-101 (1983)
hot, blue and saxy, Carell CM-102 (1992)
Evening Delight, Carell CM-103 (2000)
Christmas in Hollywood, Carell CM-104 (2000)
Keep that Groove Going!, Milestone MCD 9319-2 (2001)
as Johnny Beecher
Sax Fifth Avenue, Charter CLM-102 (1962)
On the Scene, Charter CLM-104 (1963)
---
Search for Records and CDs
New CDs from Amazon.com

Used Records and CDs from GEMM.com


Search GEMM for old recordings by Plas Johnson.
---
S p a c e A g e P o p M u s i c
Home · Listener's Guide · The Songs · Who's Who · Liner Notes · Selected Tracks · What's New · Search
© spaceagepop 2015. All rights reserved.